Stop Struggling with Missing Teeth
and Restore Your Smile with Dentures
If you are missing most or all of your teeth, dentures offer the opportunity to restore the function and appearance of your smile. Widespread tooth loss affects both your oral and overall health, and it makes eating and speaking more difficult. At Planes Dental Arts in Port St. Lucie and Vero Beach, FL, we offer implant-supported and traditional dentures. Our dentist, Dr. Alex Planes, can both place dental implants and restore them with a high-quality denture. In addition, he has a close relationship with a skilled dental technician who can create your dentures in our office for more streamlined care.
Understanding the Different Types of Dentures
Traditional dentures are removable appliances that consist of an acrylic, gum-colored base and artificial teeth. Some types of dentures also have metal wires to help hold them in place. At Planes Dental Arts, we offer several types of dentures, allowing Dr. Planes to tailor treatment to suit your unique needs. Our dentures also come at different price points, from basic to premium. Dr. Planes can discuss your options with you and determine which type of denture is best for you.
Full Dentures
For patients missing all of their teeth in the upper, lower, or both jaws, a full denture can completely restore lost function. In the upper jaw, the base of the denture covers the roof of your mouth as well as your gums. In the lower jaw, full dentures are shaped like horseshoes to leave room for your tongue.
At Planes Dental Arts, we take pride in creating high-quality dentures that mimic the characteristics of natural teeth.
Partial Dentures
If you are missing multiple teeth, a partial denture can fill the gaps in your smile. Many patients choose partial dentures as a removable alternative to traditional bridges. In addition, partials can replace missing teeth even when they are not consecutive. A typical partial denture has metal hooks, which latch onto neighboring teeth for additional support.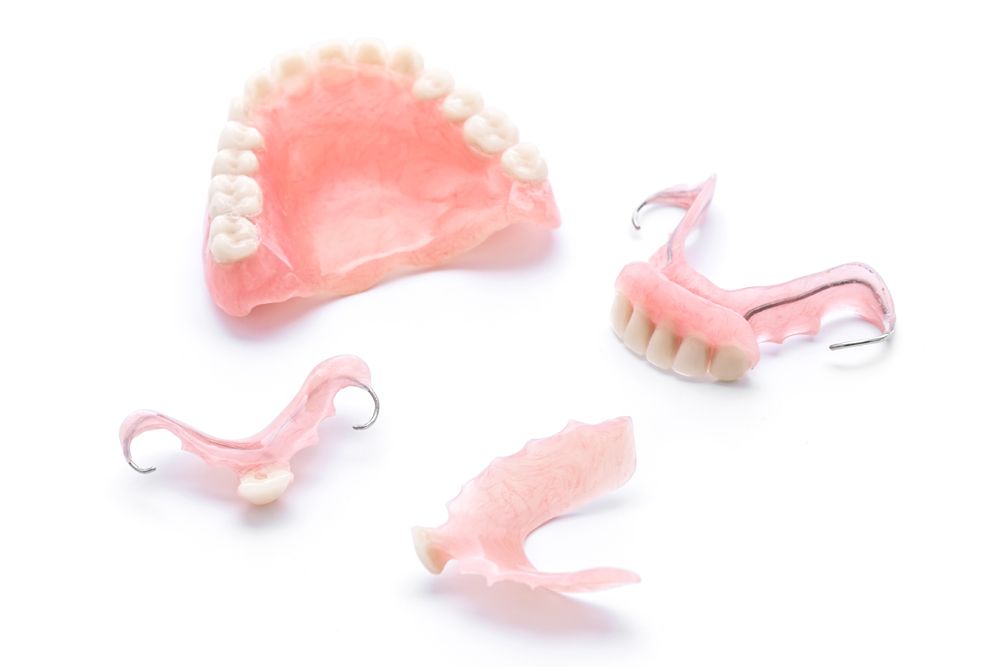 Implant-Supported Dentures
If you qualify for dental implants, Dr. Planes can attach either full and partial dentures to implant posts. This type of restoration offers better stability and protects the jawbone against atrophy, which is commonly associated with tooth loss. However, implant placement requires surgery and may not be suitable for all patients. You can schedule a complimentary implant consultation with Dr. Planes to learn more about implant-supported dentures.

What Makes Our Dentures Special?
At Planes Dental Arts, we take pride in creating high-quality dentures that mimic the characteristics of natural teeth. Dr. Planes has cultivated a close relationship with a dental technician, whom he works alongside in our office. To accommodate a range of patients, we offer three levels of dentures. Each set of dentures comes with a warranty.
Basic dentures: guaranteed for one year
Mid-level dentures: guaranteed for three years
High-end dentures: guaranteed for life
These guarantees require that you take good care of your dentures at home and visit our office regularly for exams and cleanings. Dr. Planes also offers denture repair in case your restoration breaks.
Explore Your Options
If you are missing most or all of your teeth and want to restore your smile, our team at Planes Dental Arts can help. Very few offices can create dentures with the same levels of translucency and natural definition like we can. For more information about our dentures, contact us online or call our office in Vero Beach at (772) 617-4540 or in Port St. Lucie at (772) 380-4217.